Athlyn Cathcart-Keays
nottingham, uk
INSTAGRAM
march 23rd, 2020

Community Noticeboard for Sociable Distancing
I created a community noticeboard for the street my parents live on in Nottingham, for neighbours to connect offline and engage with their locale. I built it as a prototype for work that I would have been doing in Dagenham, where I am the engagement lead for a Low Emission Neighbourhood project for Street Space (wearestreetspace.org). The noticeboard was such a hit with the neighbourhood, that the local residents' association launched a design competition to make it a permanent fixture. You can read more about the project here.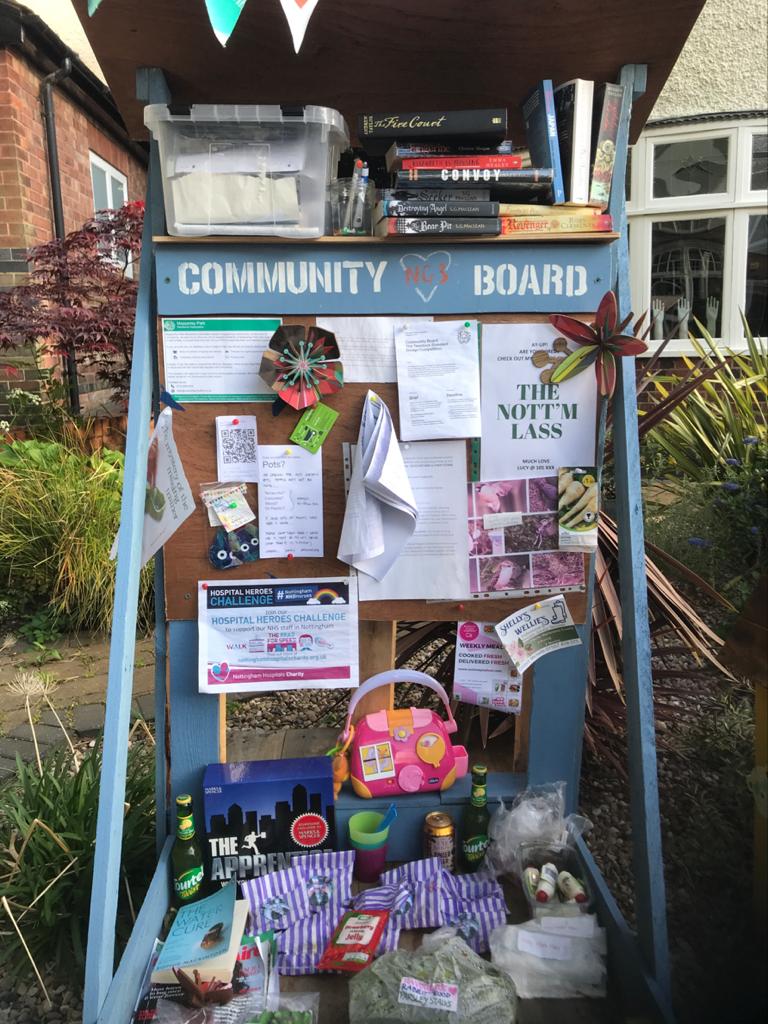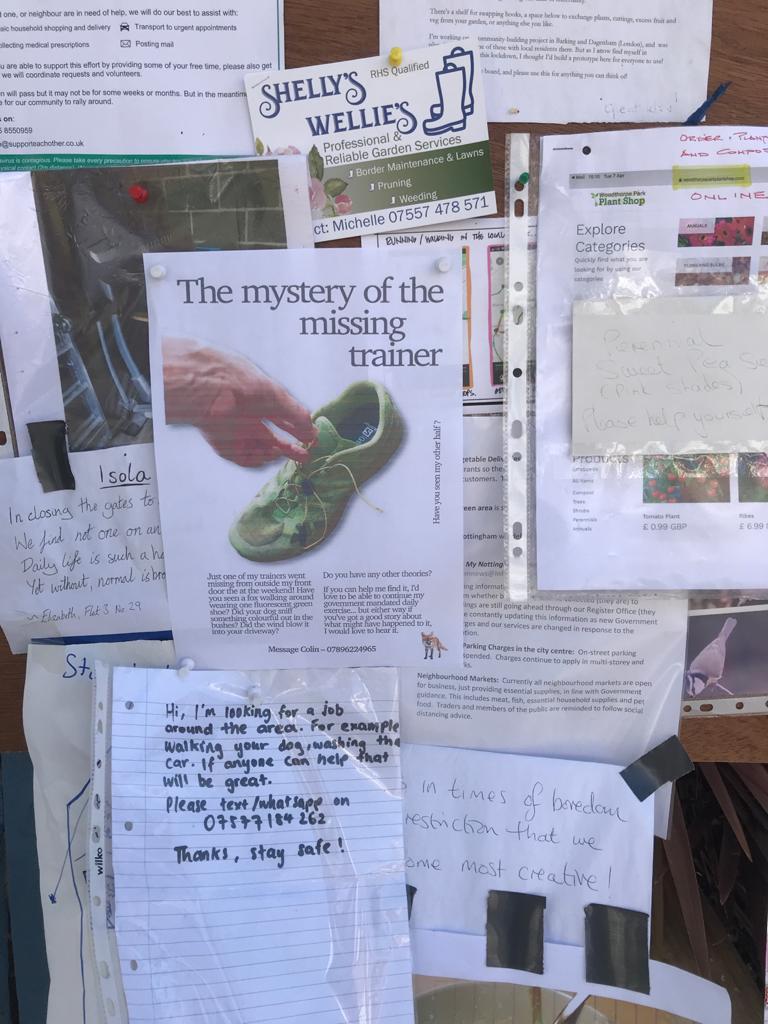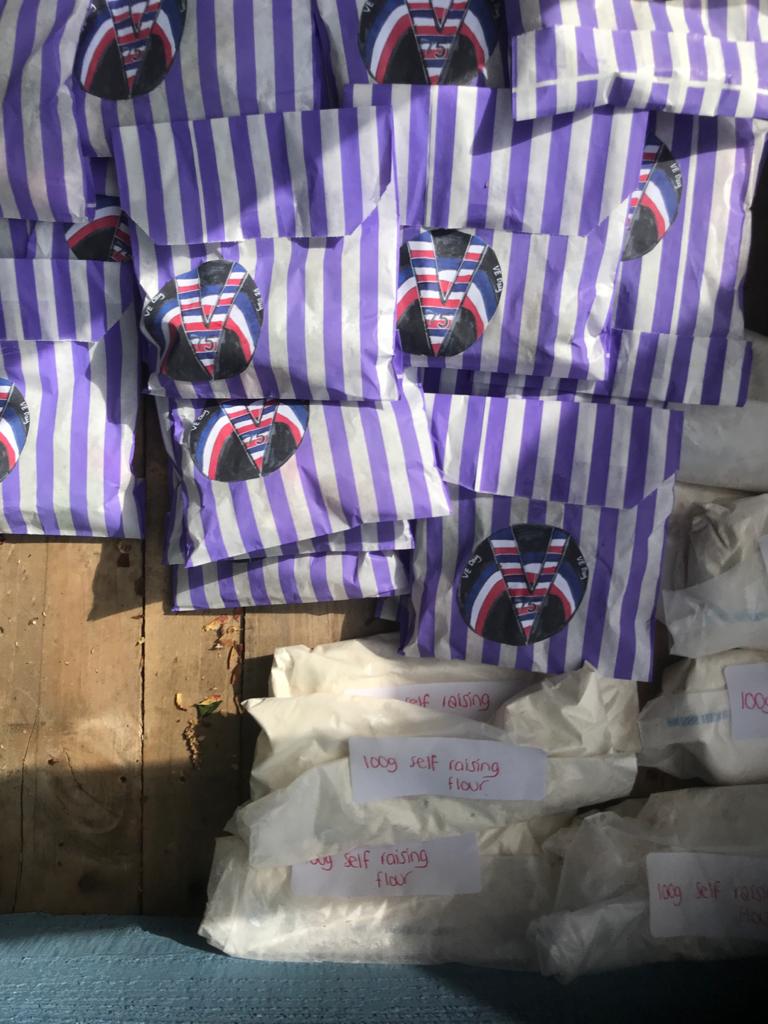 what is something you'd like to do that you can't?
To give my non-household friends and family a big hug.