june 8th, 2020


In a normal summer I would spend 100% of my time outside whilst working at festivals. I had to start moving my life outside even more during Covid times. I slept in my tent in the garden, which is luckily in the middle of nowhere, a few times and started drawing en plein air. I became fascinated by a cluster of poppies that seem to loose their leaves very quickly and then a new cluster would appear in a slightly different tone of various vibrant colours. My recent work reflects these statements.

may 11th, 2020


I have drawn most days while being in quarantine. I have sent over various different images, but mostly images of mountains and the landscape that I occupied before returning to the UK.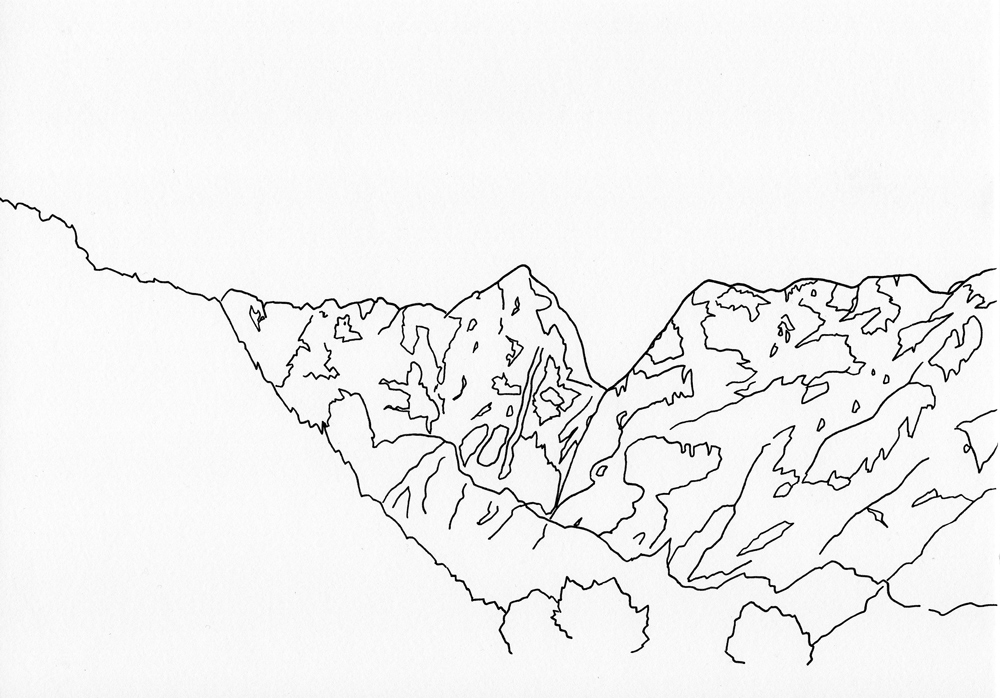 what is something you'd like to do that you can't?
I would like to see my friends and some live music, swim in the sea and be back in the mountains.