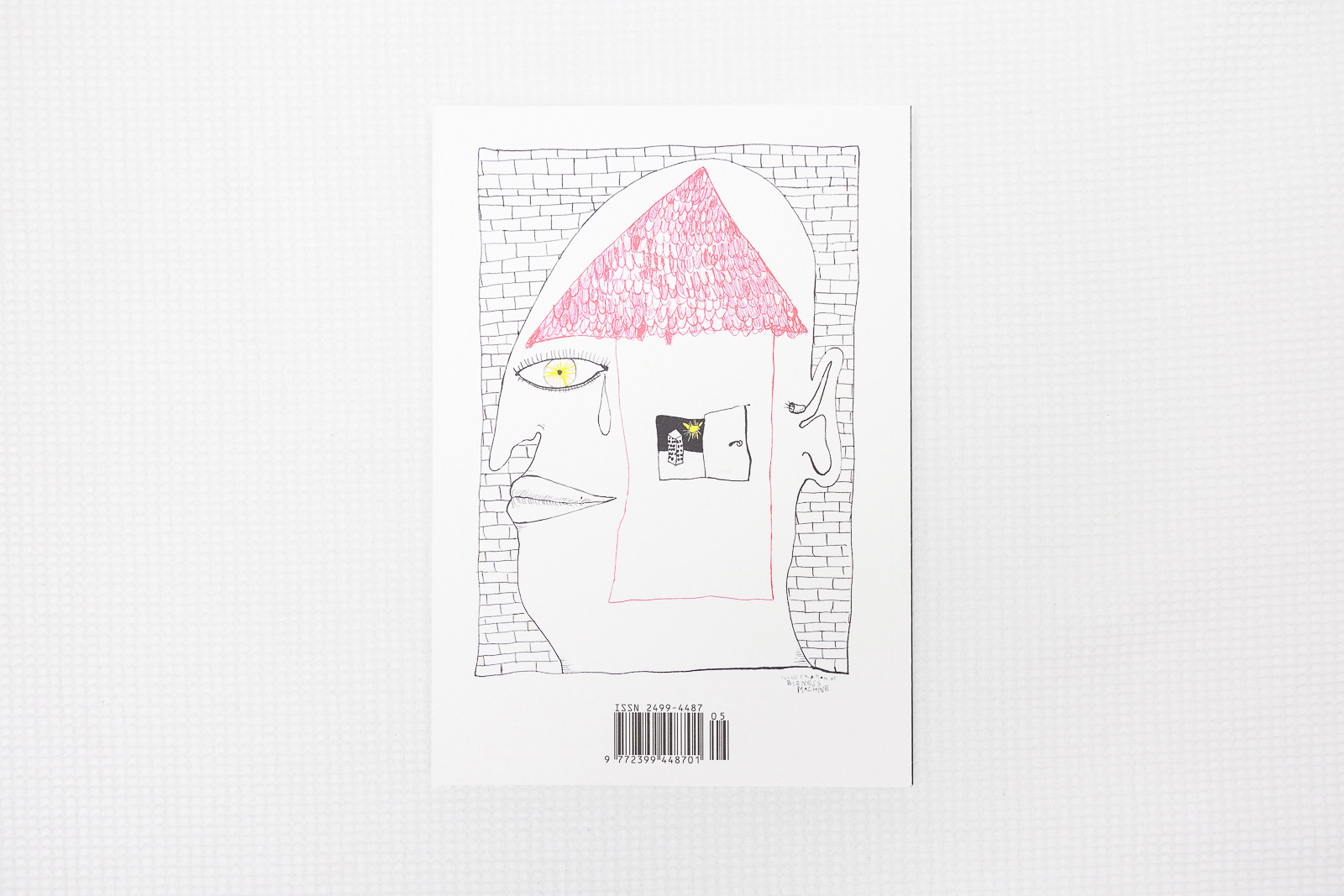 Release:
Jan 2023
Physical stock:
AVAILABLE
Digital version:
NOT Available
Contributors:

ALYS MORRISONANNA LOUNGUINE
ARSHIA EGHBALIBARNEY PAU
CARLOTTA SOLARI
GIANT DOLLS' HOUSE PROJECT
JOHN DIVOLA
MARIA-MAGDALENA IANCHIS
MARTIN DIXON
MASHID MOHADJERIN
MAYA PATEL
MAYSSA KANAAN
NIKITA SENA
NINA VUKADIN
OLIVIA VIVANCO
SARA KÄRPÄNEN
SYDNEY DIACK
THÉODORE PLYTAS
SIRKHANE DARKROOM
TUGCE OZBICER
UNTONK
ZOE POLYCARPOU
The 5th issue of EYESORE Magazine explores 'Lost Spaces' through three themes; identity, systems, dreams. Considering how we relate to lost spaces, what the causes and effect of them are and what the future may hold. The issue will engage an international readership with current creative practice and spatial politics at a significant moment in time. Contributors include Mashid Mohadjerin, John Divola (through a collaboration with MACK publishing), Giant Dolls House, Sirkhane Darkroom and many others.

Compiled through a combination of an international open call and commissioned pieces, the issue brings together investigative journalism, photo essays, art projects, historical accounts and poetry, to provide a platform for the voices often overlooked in the discourse of the built environment.