10/11/2022
Author:
David Dawson
(EYESORE)
Race & Space w/Afterparti
---
Between 2020 and 2022 we worked in collaboration with Afterparti, a collective of POC writers and practitioners working around a myriad of topics concerning the way we live in the city and the social and political issues that go under the radar. Together we created an educational programme inspired by Bartlett's
'Race' and Space curriculum
. The original curriculum is a great resource which, as it's tagline states, asks the question 'what is 'race' doing in a nice field like the Built Environment?'. It lays out a series of lens' through which to understand this issue and is a goldmine of multimedia resources for readers to expand their knowledge further.
However, bound to its PDF format and not yet having become an actual taught module or program (which we strongly encourage) we felt the need to find ways to expand on it and make it more accessible (beyond its target audience is limited to Bartlett students and faculty)
After many months of thinking, discussing and planning we created a programme, called Race and Space: Towards a New Urban Pedagogy, which took the topic off paper and opened the curriculum up to younger people, specifically Year 9's at Mayfield school in Dagenham. Over a 5 week period, we worked with them to co-produce new knowledge in the field of racial and spatial relations, inviting practitioners and collectives who are already active at the intersection of race and space to join us as collaborators and workshop leaders.
These groups include:
Resolve Collective & Encounters with Race

"RESOLVE is an interdisciplinary design collective that combines architecture, engineering, technology and art to address social challenges. They deliver this through workshops, publications, and talks in the UK and across Europe, all of which look toward realising just and equitable visions of change in our built environment.
For their workshop, part 1, titled Encounters with Race, Resolve carried out a mapping exercise to understand how the students related to their local area, their memories and impressions surrounding certain shops, streets and areas. This introduced the ways in which space is more than an indifferent setting, but active in shaping experience and identity.
---
Seyi Adelekun, Kes Gil-Martin & Racialized Landscapes

Seyi's practice focuses on enhancing the social infrastructures, promoting environmental stewardship and regenerative circular economies through community co-designed placemaking. She recently worked with award-winning practice
Assemble
, holding the role as artist-in-residence to develop a social centre for housing rights and land reform in Spitalfields. Seyi is a
Black Females in Architecture
Advocate who cares about designing inclusive spaces that address the inequalities prohibiting marginalised people from accessing spaces.
Kes Gil-Martin is an actor, performer and facilitator, focused on the intersection of social justice and play. He recently completed an MA in Human Rights at Goldsmiths University.
Seyi Adelekun conceptualized the second workshop, Racialized Landscapes, led by Kes Gil-Martin, where students took every day spaces such as their school, high street and various spaces around London. We asked them to react to them and describing how they felt in them, where they felt out of place or 'in' place. Developing this, we moved onto a collaging workshop where students could take spaces and make changes to them as they saw fit. Many students added trees and nature, others added lighting to dark walkways and others went more abstract, focusing on colour and form.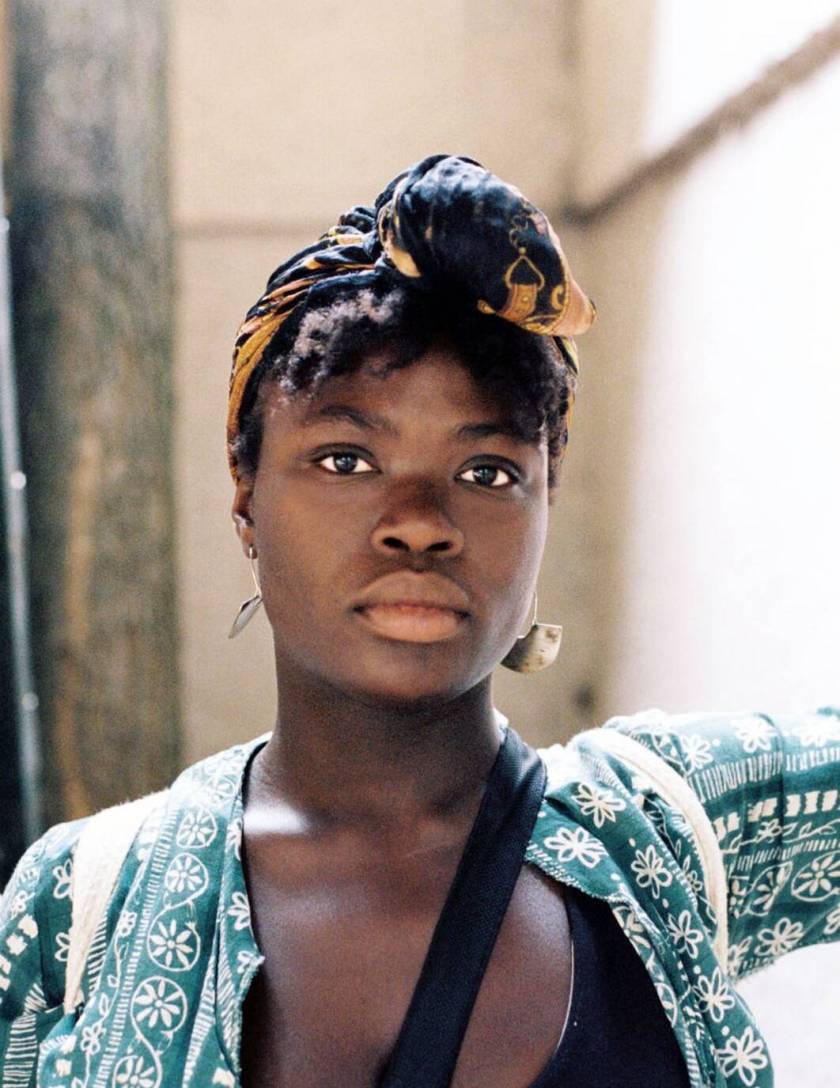 ---
Nabil Al-Kinani & Speculative Futures
By day, Nabil Al-Kinani is a built-environment professional with a keen interest in urbanism, cultural placemaking, sustainable development and place visioning. By night, he is a cultural producer that uses creative practice to deliver changemaking projects that draws focus on the relationship between spaces and stories. Other strands of his work include the exploration of spatial politics, identity and migration.
For the third workshop, Speculative Futures, Nabil Al-Kinani asked the students to make video and sound recordings sent back from the future which described the ways things had become or could become. It focused on the changed that they would like to see, highlighting the importance of utopian thinking in creating change and in reimagining our daily spaces, which we become so used to.
---
Flat 70 & Calls to Action

Flat 70 is a non-profit arts family based in Elephant & Castle. Located in the same regeneration that demolished our childhood home, our function-fluid space has been reclaimed for artists, cultural workers and local communities of colour.
They describe themselves as a home for artist development, artist care, cultural celebration and cultural exchange. As a registered Community Interest Company their social enterprise carries out these activities for the benefit of artists, designers & cultural workers of African & Caribbean heritage and other traditionally marginalised groups particularly those who identify as queer, trans or differently abled.
Flat 70 asked students to think about how they can influence their environment whilst maintain their own mental health. As such they drew a line around each other on huge sheets of paper, this provided a canvas for them to write the thoughts, feeling and concepts they would like to keep inside and protect, and the negative things they want to keep out.
---
Presentation and Reflection


For the final workshop, we took all of these outputs and, providing the students with a blank wooden display we designed, we asked them to create an exhibition of their work to be shown in the school lunch hall. This workshop also provided time for students to reflect on the topics they had covered during the program. This process led to certain students taking on different roles, from creative direction to installation. Collectively they found a stunning way to display their interdisciplinary work. Following the install we had a brief discussion with students, teachers to see what their takeaways were and what they had learnt. We found that many students intuitively understood the topics we had discussed but had never explored them in a formalized setting such as workshops or a curriculum. This created space for and gave weight to their perspectives which are otherwise pushed under the rug.
These workshops were a new form and approach for EYESORE and we learnt a lot in the process. Firstly, at a relatively young age the students were very skilful and thoughtful in discussing and presenting these issues through many mediums, notably revealing the ways in which race could not, in their experience, be separated from other topics such as age, gender, income and wider culture. Secondly, in researching and reaching out to collaborators, we found and would like to recognise the sheer volume of individuals and organizations already contributing hugely to this undervalued field yet who equally receive far less recognition than they should. This is a topic we seek to continue to explore further in the future.