Johanna Mattsson & Roxane Laborde
paris,france

may 17th, 2020


Espaces épistolaires

Influenced and based on the exquisite corpses first used in literature by the surrealists, "Espaces épistolaires" is an epistolary conversation between two architects, made of drawings of imaginary spaces and places. Each of them confined to their own home, this daily dialogue of spaces narrates a life behind closed doors, a sweet mixture between reality and fiction, where the mind is allowed to go. The thickness of a line, the shapes drawn create void and volumes. The grid enlarges the potentialities of expanding the drawings and the landscapes in four directions and lets us imagine the possibility of an endless territory.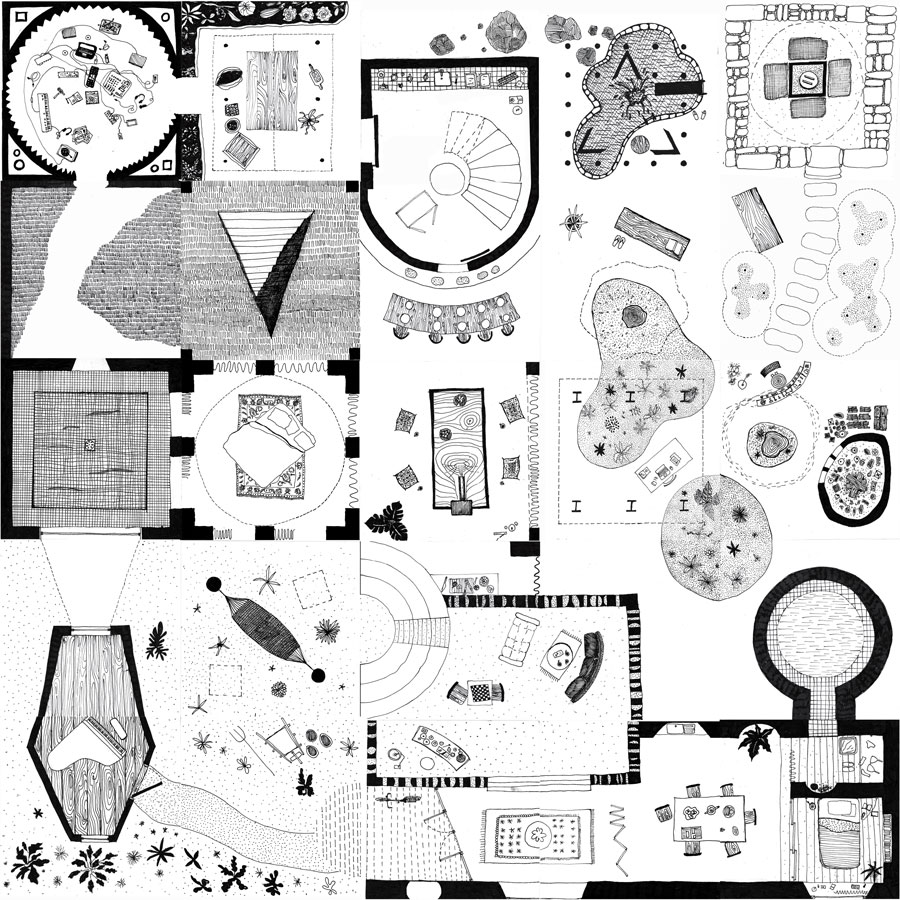 what is something you'd like to do that you can't?
Both agreed : going to the seaside.