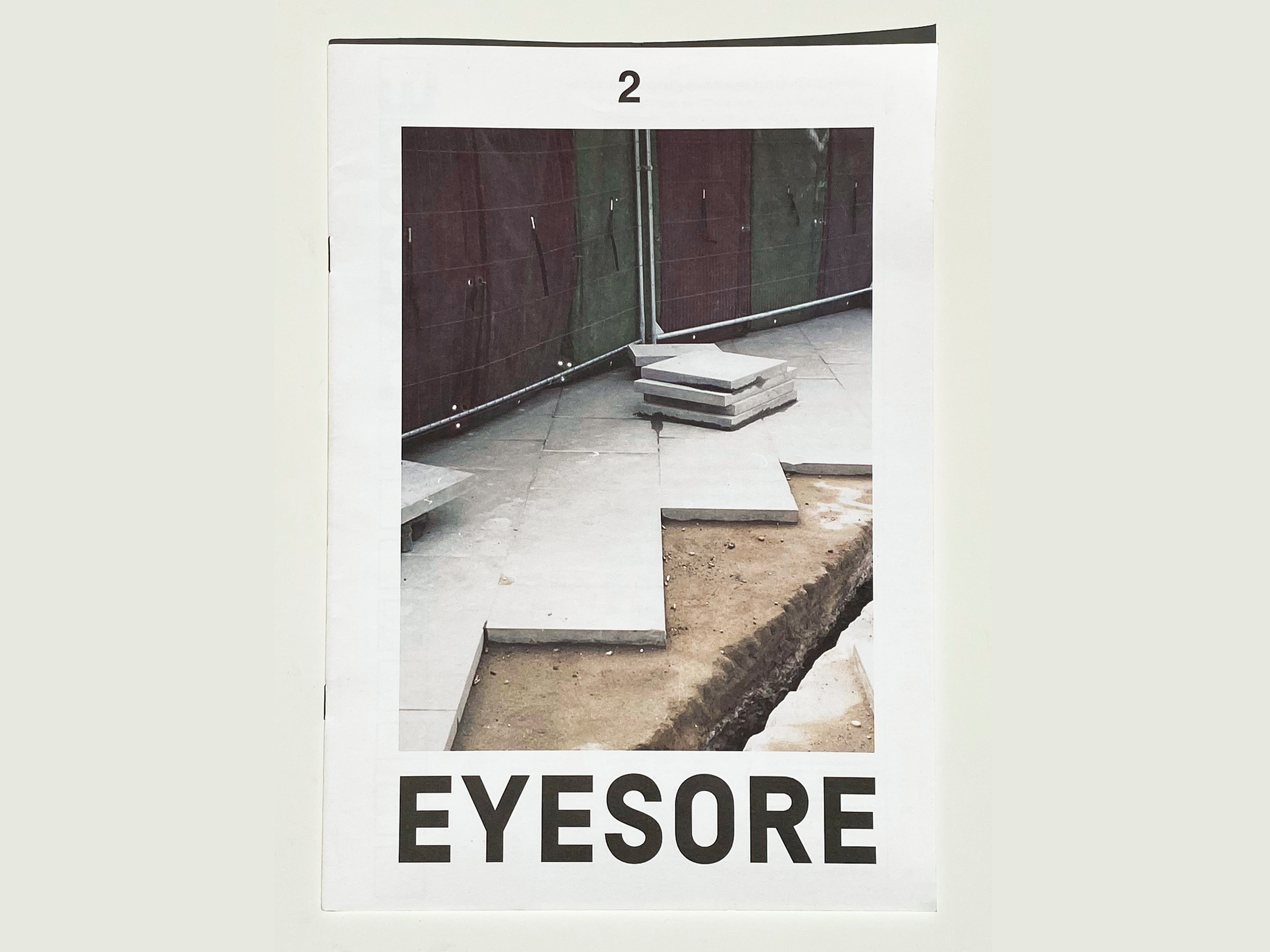 Release:
May 2016
Physical stock:
sold out
Digital version:
available
Contributors:

Aleksandar Jevtić
Alice Bowsher
Arman Nouri
Chris Dorley-Brown
Chris Giles
Davide Meneghello
Dejan Golić
Ellie McDonald
Jess Johnson
Jill Davison
Lazar Vukadin
Luke Isnardi
Michael Price
Neal Shasore
Nina Vukadin
Sam Matthews
Tom Feary
Will Self
Issue 2 was published in late 2016. Looking back at those pages is a reminder of how important magazines are as time capsules. The stories in that issue are of their time but the themes and discussions they circle around are still with us today. Brexit had just been voted for so we went to the town with the highest percentage of leave voters in the U.K. Nina had staged her own 'Nexit' and left to return to Belgrade because of visa issues. Her coverage of the protests over a controversial waterfront redevelopment in the city set the tone for the issue, in particular in its exploration of how politics plays out in our built environments. Jill's exploration of the wilderness in the ruins of the Heygate Estate in south London is particularly poignant given what has happened since 2016. Dandelions and wildflowers replaced by glass and steel totems to hyper investment and market speculation. Lovely!

We also interviewed Will Self! That's pretty cool. Chris went down to his flat in South London to meet him and given how much Chris likes him that is one great advert for starting your own magazine. Publishing some of Chris Dorley-Brown's photos was amazing too. He is without a doubt one of the most important photographers we've had in London over the last thirty years. If you aren't familiar with him, get to know!

Issue 2 was special for us because it was the first one we marketed and sold to a wider public. We got picked up by a stockist and saw the magazine fly out across the UK and internationally too. There was that nice interview that we did with Stack. Following that we had the confidence to branch out and try different media forms. Within a few months we had recorded our first podcast with Iain Sinclair (yes, our first podcast ever was recorded with Iain Sinclair!), followed shortly by Sarathy Korwar and Rut Blees Luxemburg. You can listen to them here.

Also it was special because of a random guy called Yash from Mumbai. Whilst we were in the thick of putting the magazine together, we received an email from Yash with a photo attached of some graffiti on a wall in Mumbai. It read 'EYESORE'. We have never met Yash and still don't know how he heard of us but it was a small moment which went a long way. Yash, we don't know where you are or how you are doing but big ups to you, sir.